Register via Comin and get discount for further purchases*
Thank you for using Comin. System of global commercialization Comin radically changes the eCommerce industry and creates the world's first decentralized market. Now there is no need to go to the online store, users can easily make purchases directly on trusted sites.
*Comin is currently in beta testing, which means, that the software's code is still under development. However, for your participation as a beta-tester we grant you a certification code, which will provide you with a discount for further purchases via Comin after the full launch.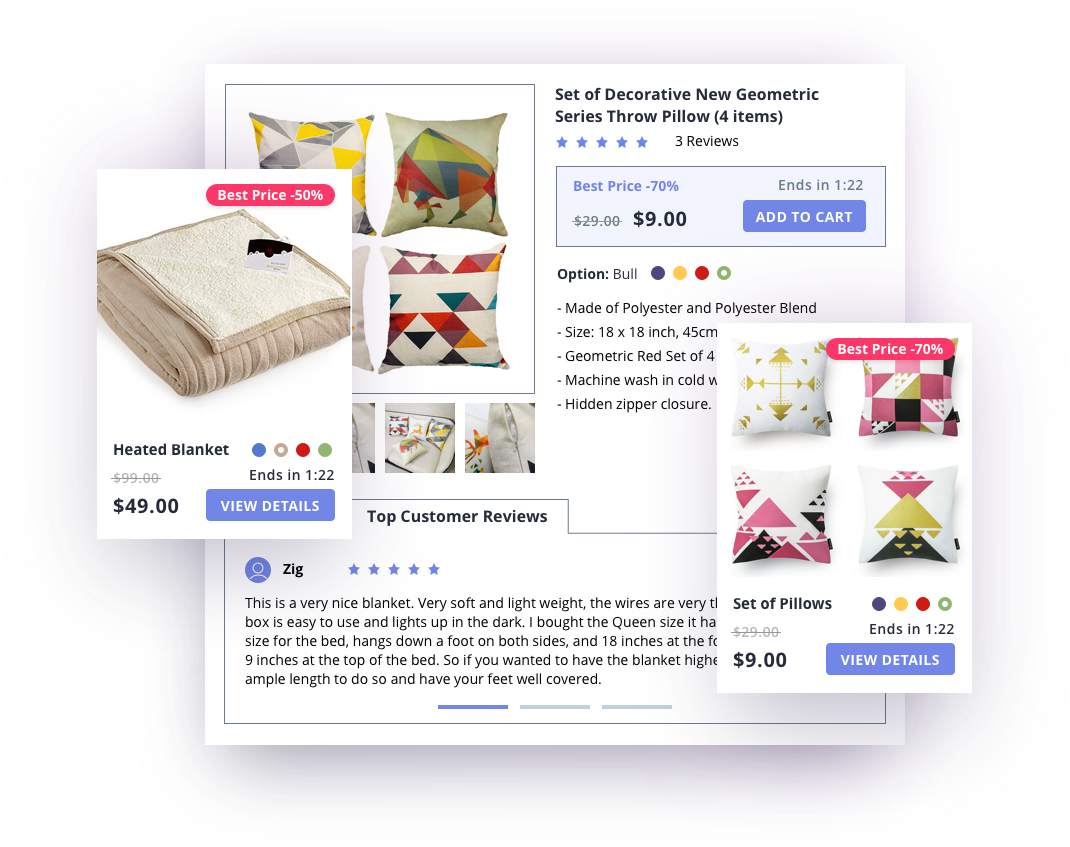 3 easy steps to get a discount
In order to get a discount you only need to complete three simple steps.

Click on the button
For the start click on the button "Get discount" or to the link Login in the main menu and go to the login/registration page.

Register in the System
On the registration page you can register into Comin System via social networks: Facebook or Google Plus.

Get your discount
Your certification code will be displayed in the dashboard. After launch of Comin System, you can use it and get a discount.
Ready to join the Comin System?
Click to the button to registration.
Be the first who will get benefits
Now no need to visit online store for purchase. Homepage of favorite site becomes online store as well. You can make purchases easily without extra redirections and clicks according to trusted and relevant recommendation.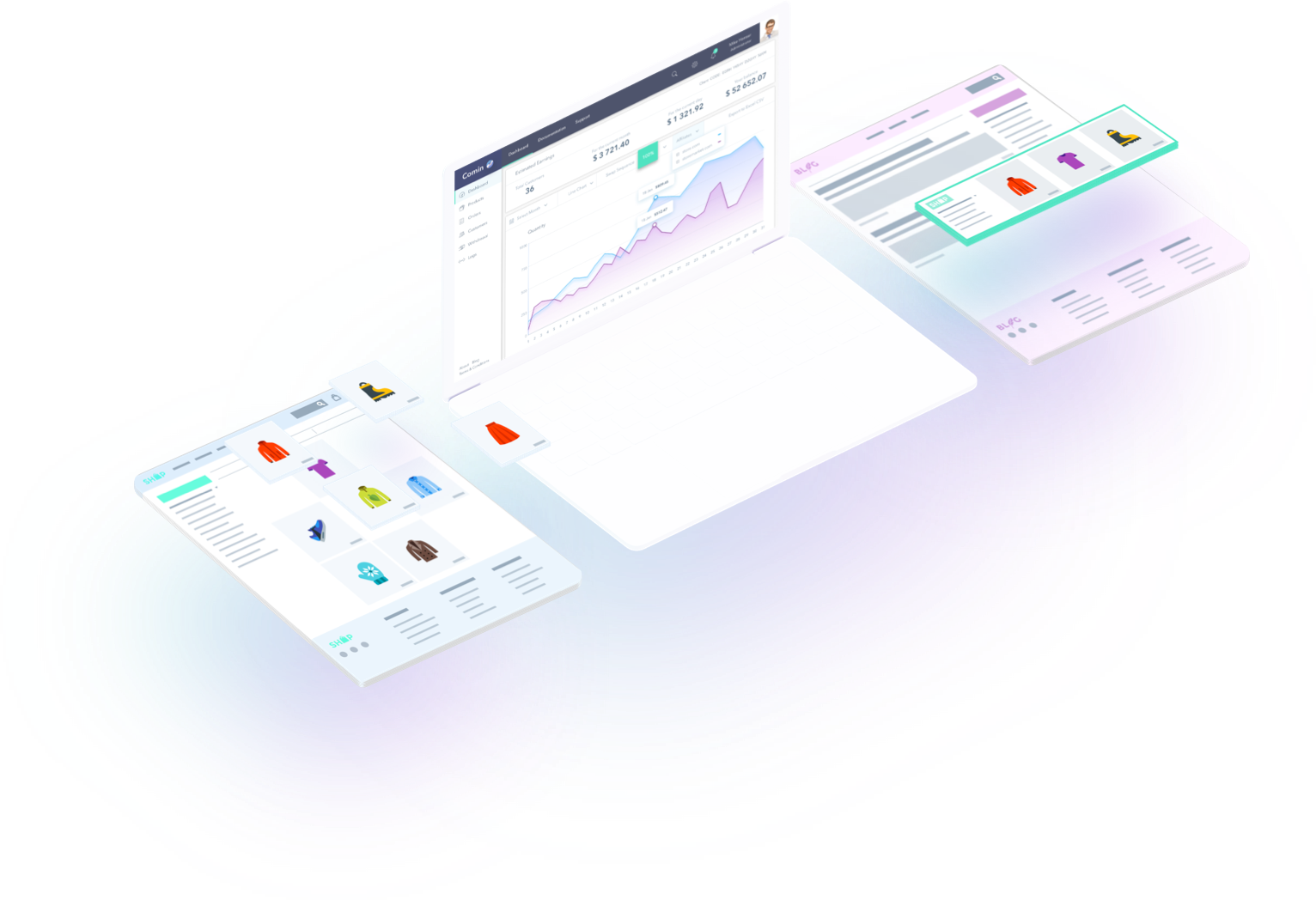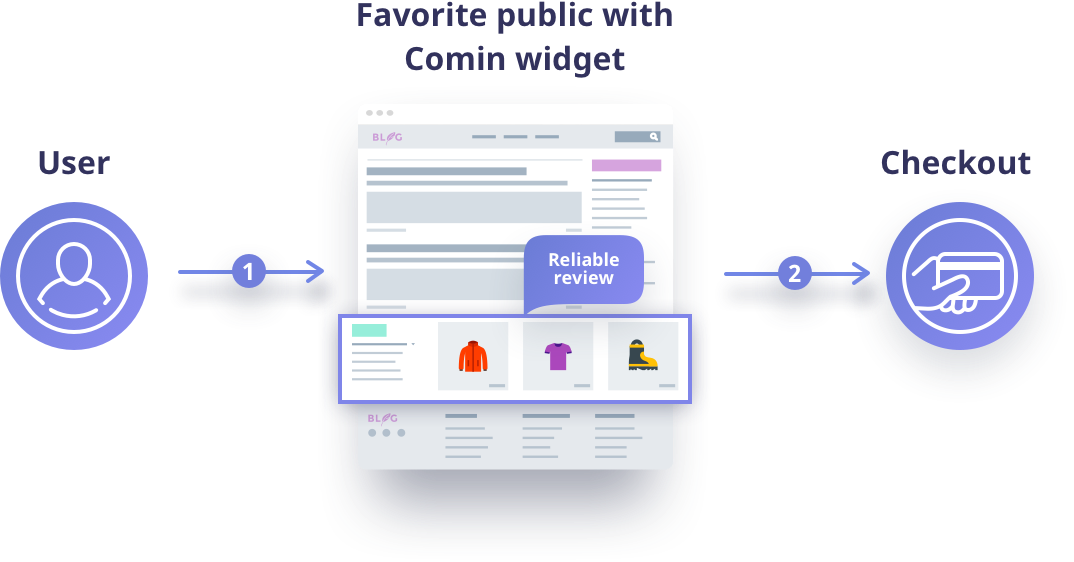 How it works
Stay on your favorite blog or public (1) and make easy purchases (2) based on reliable recommendations. Now you don't need to search for goods, they are where you are.
Join us right now!
Subscribe and be the first to know about Comin launch. By subscribing you agree with our Privacy Policy.