In the manufacture of sports reusable bottles producers can use low-quality plastic, which will release in water harmful substances. In addition, after falling into the trash, such products will very long disintegrate and spoil an environment. If you care about your own health and the environment, then pay attention to Uzspace water bottles. These are high quality and certified products at an affordable price

Ecobottle Uzspace combines simple ergonomics of form and refinement of a design solution. Four universal colors create a unique ensemble, sufficient to meet different consumer tastes. The strict design in unisex style makes the sports bottle equally attractive for women and men and children. The water bottle is made of high-quality heat-resistant BPA-free plastic that can withstand temperature fluctuations from -10 to 96 C. It has never been easier to take care of the environment: the environmentally friendly bottle Uzspace is designed specifically for conscious people and just active individuals.
Design features
Specially integrated drinking bowl and flip cover, which opens with a click, allow you to enjoy a drink even while running. Using a convenient strap, the bottle is easily attached to a backpack or bicycle.
The sports water bottle differs from the usual one in ergonomic design and good tightness. It also allows you to drink on the go without spilling water. It is very convenient for those who are engaged in cycling, fitness and joga.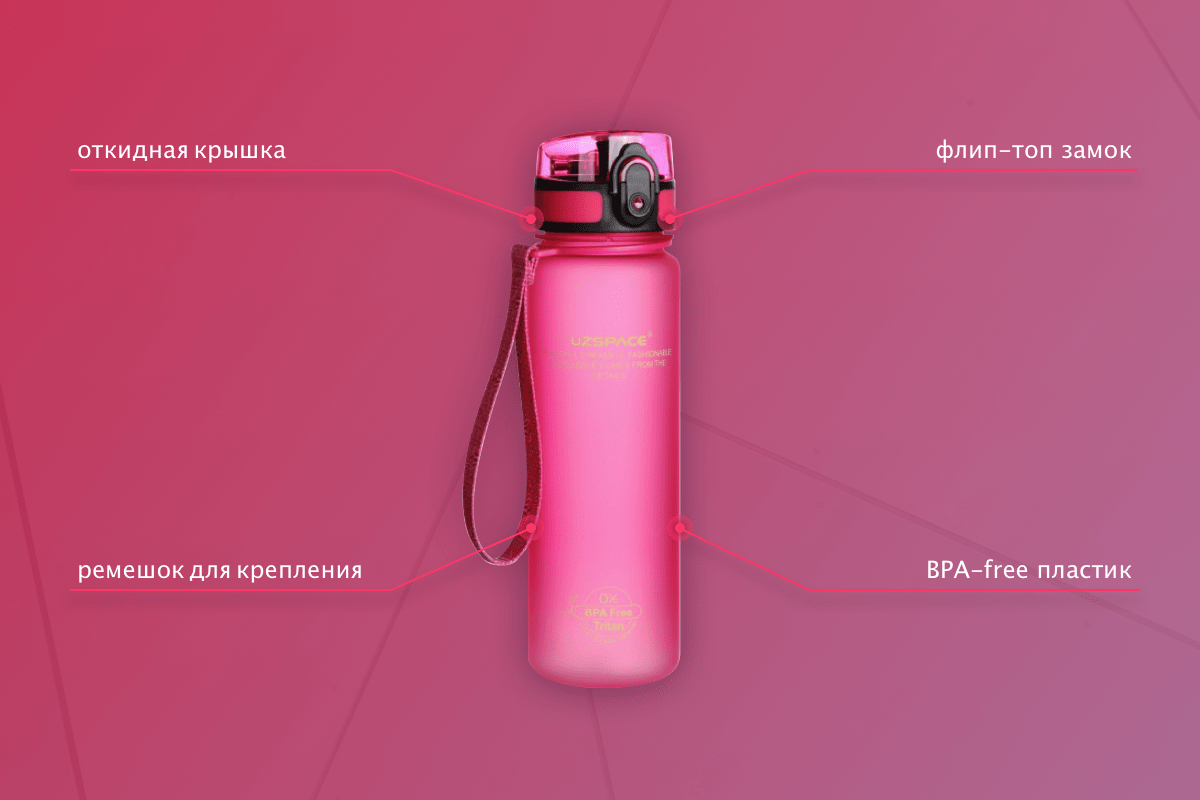 Also, water bottles are ideal for those who lead an active lifestyle.
Uzspace sports water bottle is much more practical than regular plastic. It is convenient to take with you to workouts, hiking and even a picnic. At the same time there is no risk that the cork will loosen and the contents will flood the bag, as is the case with ordinary bottles. A bottle-shakers allow you to make healthy and tasty cocktails.
Uzspace bottles color range
ЭEcobottle Uzspace is made in four bright colors. You can choose a color that will perfectly emphasize your individuality.
Blue and gray is suitable for men. Green is for children.
A pink will have to taste the girls. Choose a color that is perfect for you.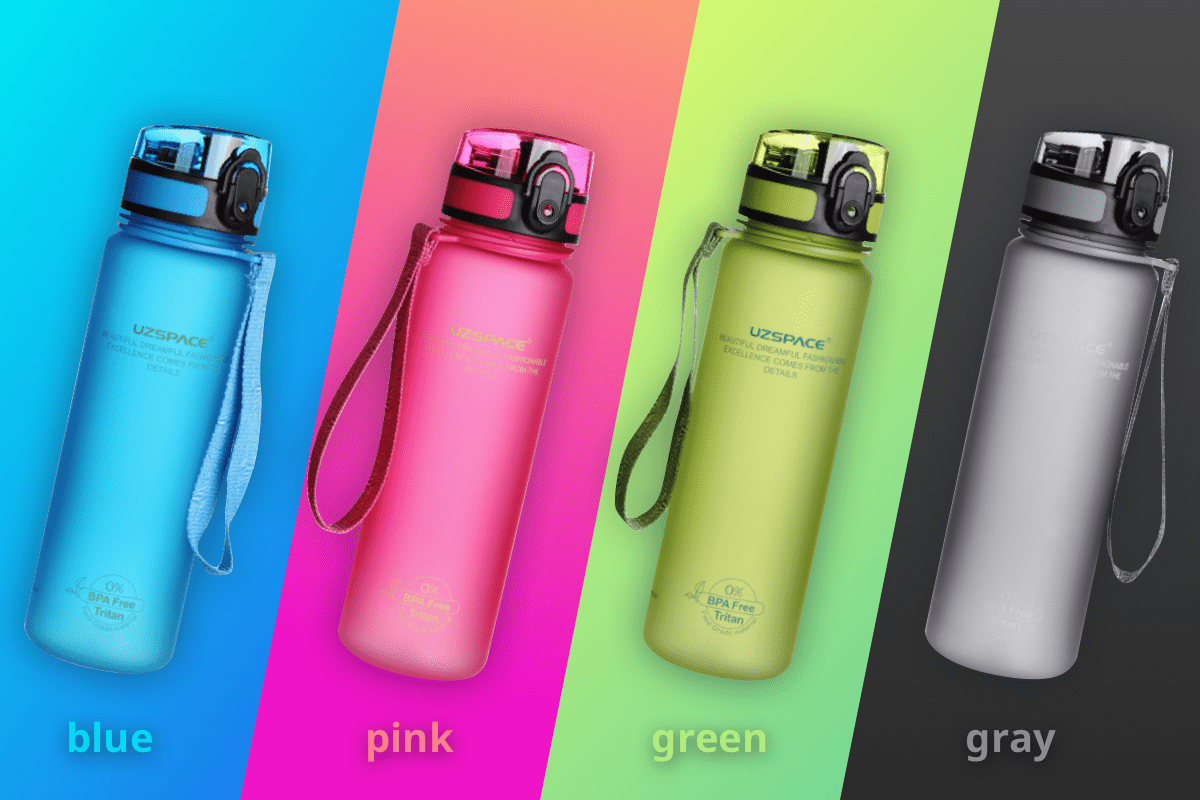 Consumer reviews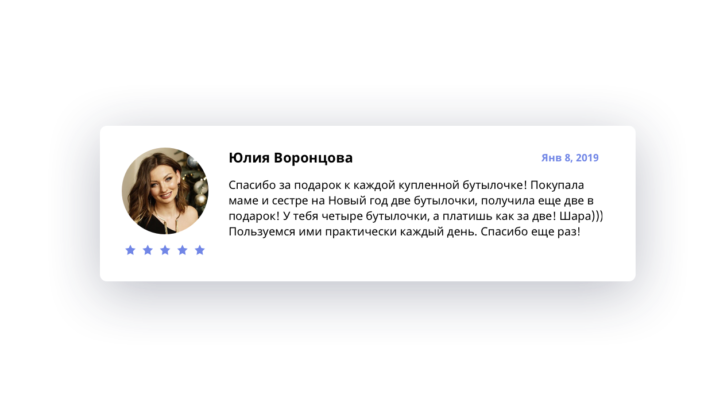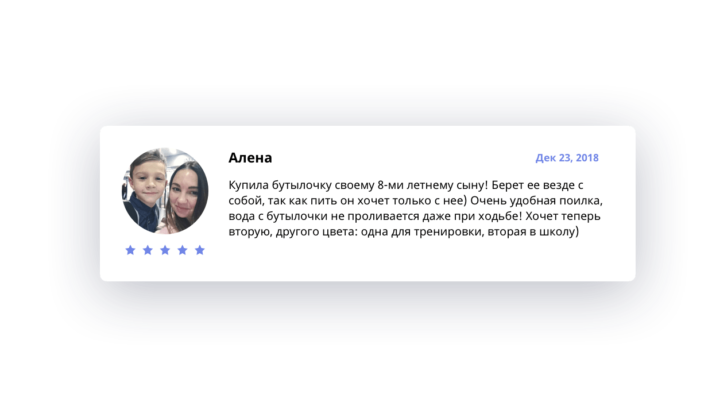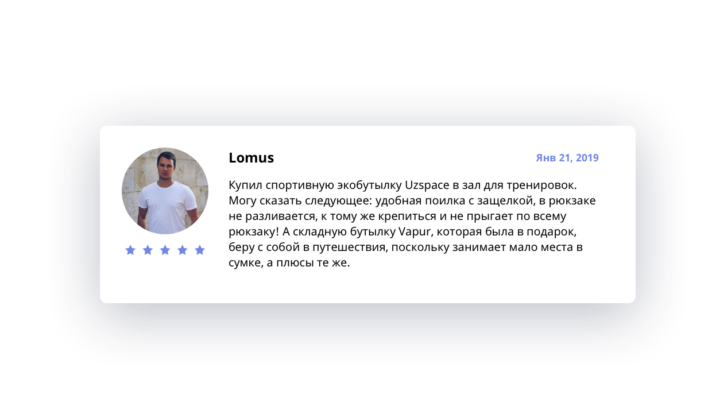 Sale
Discount on all bottles is 30%. When you buy Uzspace water bottle 500 ml as a gift you get a folding bottle Vapur 500 ml.
You can buy Uzspace ecobottles from the official suppliers in Ukraine right here on our website with Comin widget: